The Office of the VPR offers a regular series of professional development presentations by world-famous MIT professors and highly-lauded professionals. Many events are also sponsored by the MIT Postdoctoral Association and by Career Services. Through the postdoc listserv, you can stay up to date. 
For seminars and events around campus, check with your department, center, laboratory or institute headquarters and MIT Events.
Past Presentations: Notes and Videos
Materials from previous presentations have been organized thematically into these broad categories. NOTE: We apologize for some broken video links. There have been technical difficulties with some MIT videos.
Image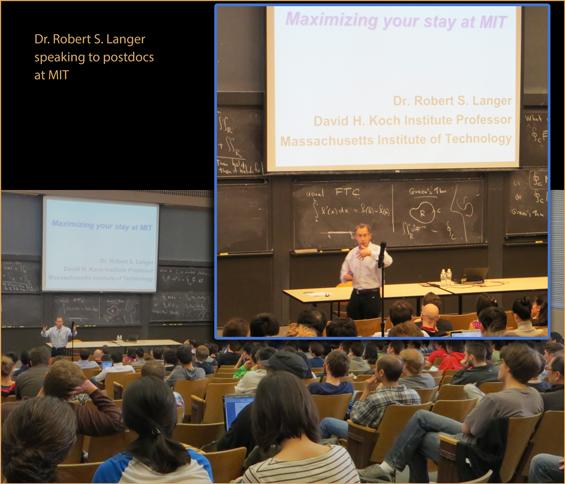 Professor Robert Langer speaks to MIT postdocs about "Maximizing your Stay at MIT." Robert Langer is the David H. Koch Institute Professor at MIT. He has written over 1,250 articles and 1,040 issued or pending patents. His many awards include the US National Medal of Science, the US National Medal of Technology and Innovation, the Breakthrough Prize in Life Sciences, the Charles Stark Draper Prize, Albany Medical Center Prize, the Wolf Prize for Chemistry, the Priestley Medal and the Millennium Technology Prize.